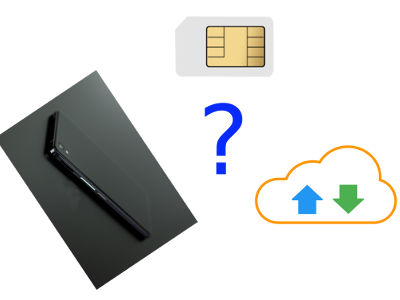 tl;dr;
Do not store contacts on the SIM card - too little fields; you might lose your phone;
Do not store your contacts on the phone memory - they are hard to transfer; phone might get lost;
Do use an online service (e.g. Google contacts):
= Contacts can be easily edited via the browser;
= Allows additional backups, batch editing, linking, export, import;
= A special note of iCloud
A friend of mine recently bought a new phone. For some reason I have the reputation of the computer guy among my friends so he asked me if there is an easier way to quickly transfer the contacts rather than copying them one by one from one phone to the other.
Having used an iOS device until very recently and being an Android user for some time previously (not that these matter to a curious mind by the way), I was able to quickly help. At first I thought I'd use the SIM card as a transport medium, but I quickly discovered it did not contain all the fields that the phone memory provided. Birthday, address and other contact details are features, depending on the version of vCard the phone vendor implemented and these differ from a phone to another. What's more, the SIM card only had slots for 200 names and phones and my friend had 350 of them.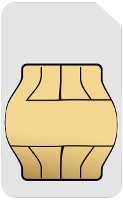 To actually solve the problem I walked through the contacts and changed them to be stored at Google instead of the phone. Thus, they got automatically stored at Google and when we added the same account to the new phone, the contacts got there automatically.
Thinking more about the situation I realized how easy was it for my friend to have to search for all these contacts if he had lost his phone. I had this experience years ago, when I only had about 50 contacts and recovering them was tedious! I can imagine what would it be nowadays when a normal person has more than 200 contacts. And if you are a service person like me you have more than 1000!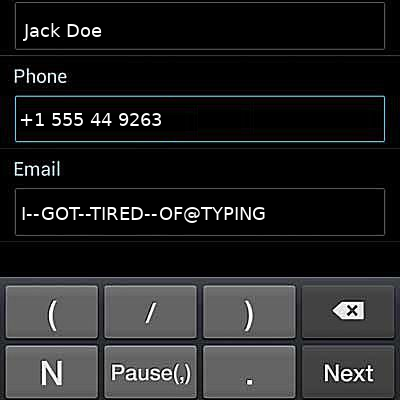 Using an online service like Google contacts, Microsoft Exchange or iCloud is a really good option to save you from having to search the contact details of the people you know. What's more, they usually provide you with the ability to edit details online, benefiting the fully-fledged keyboard you have on your computer.
Speaking specifically of Google contacts, you have imports and exports from various formats, backup and restore, joining items (with automatic discovery of duplicates!) and more at your disposal.
If you are an iPhone user, take a note with iCloud: so far I was not able to find a way to make an Android phone actively sync its contacts on iCloud besides several paid options available on Google Play.
On the other hand, it is really easy to store your iPhone contacts with Google.
All you have to do is:
Register a Google account
Load the Settings app of your iPhone
Navigate to Accounts & Passwords
Tap the "Add Account" entry in the list of accounts
Select Google from the list in the next screen
Enter your credentials in the fields
Voilla! You have Google available for sync.
To make sure your contacts are synced to Google, note if the contacts
switch is On.
That's it!
I wish you always have your contacts available when you need them!